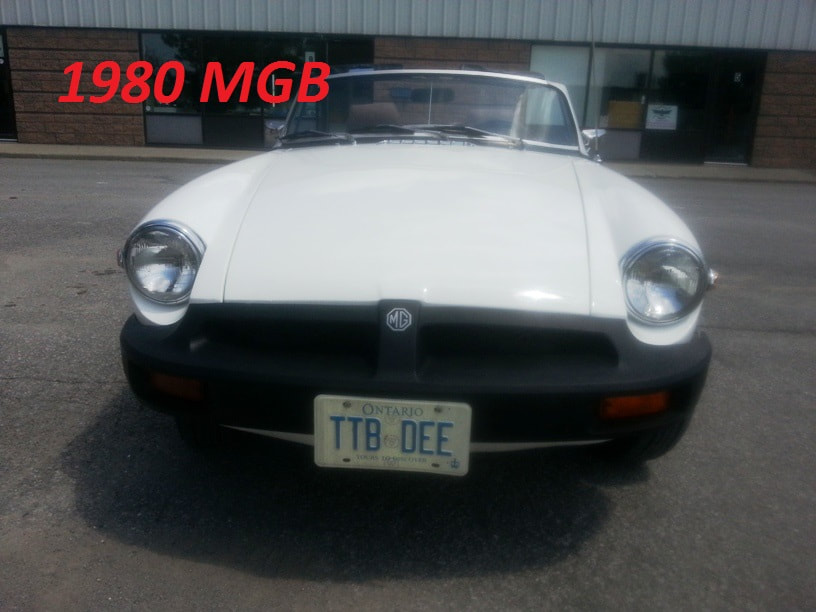 This is a very nice 1980 MGB. It is the last of the line for the MGB in North America.
I have known this car for about ten years and so I can provide what I know about its history. A doctor on the Carolinas purchased the car from new. In around 2006 it was sold to a Canadian who brought it into the country. At that time, the car was still in very good condition, but the new owner wanted to "freshen it" and so new paint and carpets, seat covers, etc. were added.
Following a short period of ownership, he sold the car to a Toronto area Firefighter.
That is when I came into the picture. I carried out tune-up and maintenance work on the car over the course of the next year or so until one day the owner told me that he really wanted a Corvette and asked if I could help him sell it.
Well, it just happened that I had a fellow who for about a year had been dropping by the shop wanting to buy a really good MGBs for sale. I put the two together and the deal was done.
The car has "Special Edition" striping and alloy wheels with practically new tires, and a luggage rack. It has only 65,227 miles (US Car) indicated and there is reason no reason to doubt that number. The chassis plate shows that it was manufactured 8/79.
We have continued to maintain the car. It is in excellent condition mechanically and body-wise. It drives nicely and will be a pleasure to own.
Now after several years of loving ownership, the fellow has retired and would like to downsize. Hence this beautiful MGB is once again looking for a new caretaker.
​At
$11,500
this car is a good deal.
Call to discuss at 705-878-5422 or
email
---
---