---
2018 FEATURED CAR
---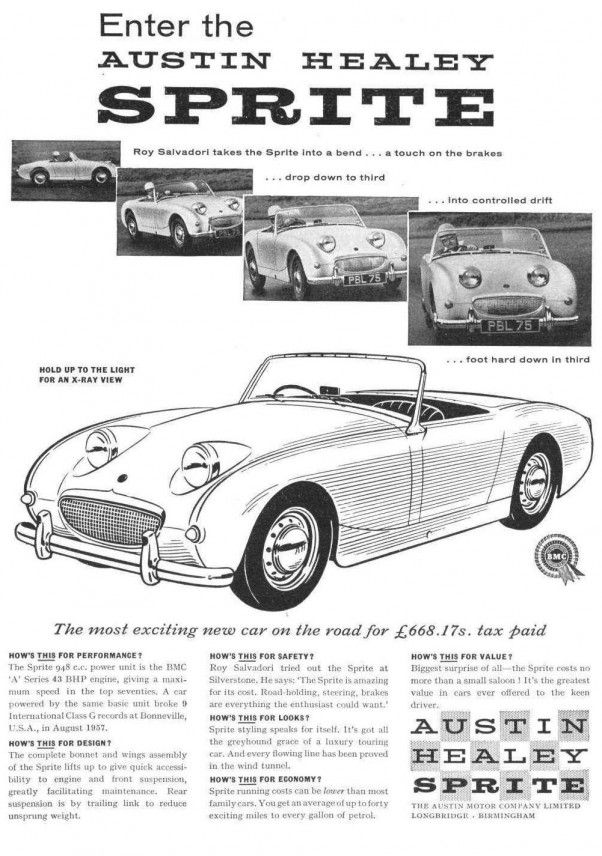 ---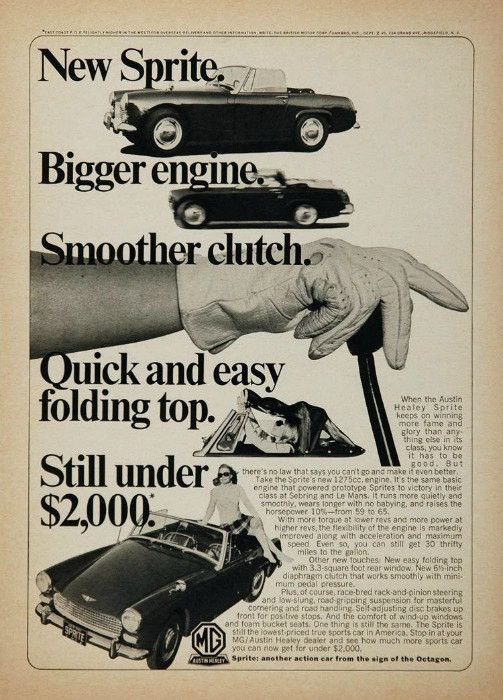 ---
2018 is the 60th Anniversary of the Austin Healey Sprite. This inexpensive little car was first introduced in 1958. It was designed by Donald Healey and built by Austin using parts from the Austin A35 parts bin. Arguably, it is one of the most influential sports cars in history.

Sprite provided an inexpensive entry into sports car ownership for thousands of enthusiasts the world over and they went on to compete in international rally events and on race courses with top drivers and crews gaining huge success. Competition is what drove these marques to great fame. Win on Sunday, sell on Monday was the motto.

Today, Sprites can be seen thrashing around race tracks at every vintage and historic race event from Mosport to Watkins Glen, Sebring and Goodwood.

The combination of car designer, racer and engineer, Donald Healey with the Austin Motor Company supplied enthusiasts with exhilarating cars, the stuff of which both dreams and fond memories are made. Sadly, like many other British car makes that flourished post-war, Austin Healey production is no longer. However, their legend lives on and there is still great enthusiasm for the cars, so much so that the demand for parts and the supply is greater nowadays than it was during its production run. Long live the little Sprite!

Last Change 01/08/18
---