ARRIVAL INSTRUCTIONS
Sunday Aug. 19 Arrival and Registration Information
The Entrance Gate to the show will be located on Water Street near the Old Mill building. (see map). Traffic will approach on North Street. There will be signs to direct and Greeters to guide you.

​Registration will open at 08:00 on Sunday for Vendors and 09:00 for all others. Registration will be situated at the new location. Registration will remain open at that location until 13:00.

Entrants who received their Registration Packages prior to the event will show their Dash Card and Passes on arrival at the Gate and will be given priority access without need of further delay.

All other Entrants will pick up their Registration Packages at the registration gate on arrival until close at 13:00.

Access to the Car Show area will close at 13:00.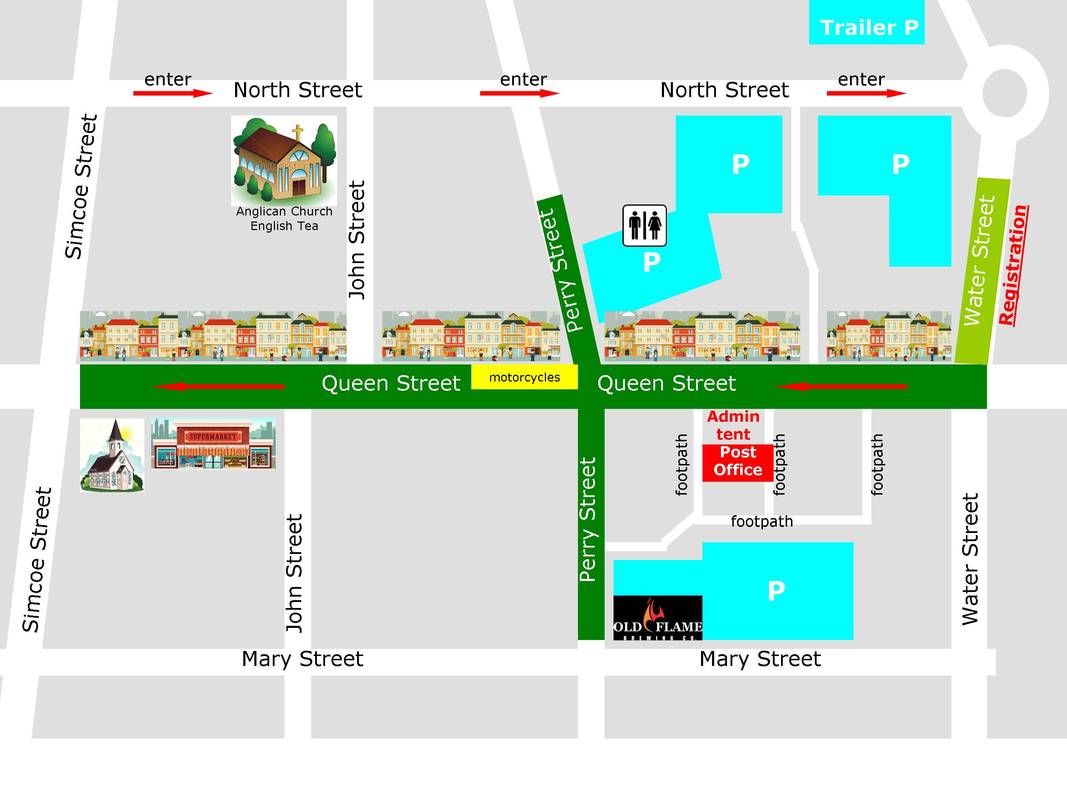 Last changed 01/24/18