BRITSPEED is the division responsible for development, manufacture and marketing of our own line of innovative parts and solutions for the British Car Enthusiast.

Currently, we offer our own high-quality, easily installed, long lasting Accelerator Shaft Bushings for Triumph TR250 ans TR6. Our bushing kits replace the totally inferior, difficult to install and fast-wearing original replacement nylon bushings on offer from everyone else.

---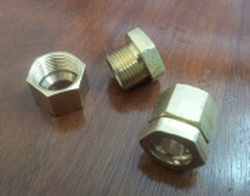 BRITSPEED TR250 & TR6
Accelerator Shaft Bushings $28.95

For more information, specifications and installation download the pdf file below.

We are confident that you will be pleased with the quality, fit and value!
---
---
NEW PRODUCT LINE!
Now offering
BROOKLANDS Steering Wheels & Racing Windscreens
We are very pleased to offer these very special BROOKLANDS reproductions from John Kimble engineering in Dartmouth, Devon, UK.
The steering wheels are manufactured using the original Bluemel tooling and traditional materials. The spokes are stainless steel with chrome separators. Sizes offered include the original 17" and the new 15.5" smaller version. They are available with black or gold-pearl rims. Both sizes of wheel can be fitted to most cars and boats too, using the original style "Sandwich Plate Boss Kit".
The Racing Windscreens are also manufactured in-house with polished diecast aluminium frames and chromed brass fittings. ​
Our pricing is better than the big guys!
Call 705-878-5422 or
email