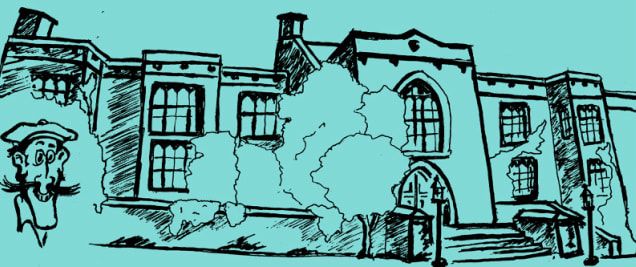 MOWOG UNIVERSITY

This place is as real as you want it to be.
The University is housed in Burlwood House, the stately original castle found on the expansive estate of Nigel Shiftright, 13th Earl of Burlwood, RAF Flying Ace, fondly referred to by his friends as "The Wing Commander" or on occasion, "Lord Spline". Learn more about Nigel Shiftright
here.
MOWOG U is a place where motorheads in pursuit of higher knowledge and personal expression can find the resources, tools and unite with colleagues of like mind and motoring pursuit.
We celebrate motoring and in particular the significant contributions to society made by the many, many producers of British and other automotive machinery and of course, those who took those machines and conquered the world in competition or who derive from them, driving pleasure and pride of ownership.
MOWOG University welcomes all who pursue
self-directed study in practical automobile engineering.
Our
Campus Store
is stocked with items that will keep your minds informed and with MOWOG U clothing and other branded products that will help you to identify with and show your loyalty to and pride in your Alma Mater.
If we don't stock what you want, give us a shout!
Origins of MOWOG and scope of MOWOG U
The term MOWOG can be found cast into many of the parts from which the entire line of British Motor Corporation cars were constructed. Authorities say that it stands for "Morris and Wolseley Garages".
The BMC amalgamation of manufacturing companies was extensive in numbers and in production facilities with plants in several countries.
Of course many smaller manufacturers which comprised the so-called "Cottage Industry" used components purchased from BMC, thus extending the reach of MOWOG parts.
A thorough knowledge of all of this and the engineering and practical application of the knowledge gained can fill a lifetime. In fact, it could be argued that in many cases, the level of learning is perhaps greater than most degree courses or doctorates obtained from conventional universities.
With the deepest respect for such rich history and great affinity for all things British, and especially for those spindly-wheeled sports cars that started it all, Founder and Patron, Sir Nigel Shiftright determined that it would be most fitting that his cradle of higher technical learning should be named after the "MOWOG" moniker, a brand which has been become famous around the world in the workshops, race track pits and back yard shade trees where this very special knowledge is both respected and celebrated.
MOWOG University in the 21st Century
Of course, with the passage of time and now in the 21st century, the MOWOG knowledge base is shared and has been enriched and expanded by faculty, students, owners and aficionados of various other British and international marques such as Triumph, Jaguar, Land Rover, Sunbeam, Hillman, Fords, Vauxhalls, Alfa Romeo, Porsche, Holden, Volvo and many others. MOWOG University is proud to host students of the many nationalities who bring with them their own passions for sporting cars.
Therefore, on behalf of Nigel and our illustrious faculty and staff, please allow me to welcome students of every nation, enthusiasts of all sporting cars throughout the world. May you find challenge, fulfillment, support, comfort, camaraderie and recognition here at MOWOG UNIVERSITY.
Please, join our Alumni. Alumni Members automatically receive membership in the Burlwood Motorsports Club. Take time to explore our site and learn more about the
Burlwood Motorsport Club.
Visit the
Campus Store
.
Bob DeShane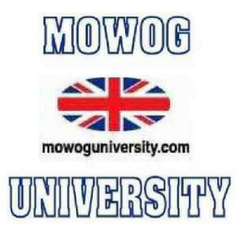 Become an Alumni Club member!
Dues are just
$20 per year.
Join up and
we'll include a membership in the BURLWOOD MOTORSPORT CLUB. Plus, we'll send you window decals for your car. As a member, you will enjoy a
15
%
discount
on any current or future item purchases made at the Club & Campus Store. Just check the box on the
Contact Page
and we'll take care of the rest.