Important Directions: Please Read Carefully

REMEMBER - ALL ROADS LEAD TO PORT PERRY!
Port Perry is located north of the City of Oshawa at the intersection (red dot on map) of Simcoe Street and Highway 7A on the west shore of Lake Scugog. There are plenty of access routes.

Do not try to access the Car Show area on Sunday by any other route than via North Street.

The map below clearly indicates how to access North Street from any direction. There is a roundabout at the intersection of North & Water Streets. Stay right onto Water Street. There will be signs to provide direction and you will meet Greeters who will guide you right in.

Pre-Registered Guests will be directed to a quick service lane and asked for the receipt received at time of registration. They check it and hand you a Goody Bag and Information Kit and send you on immediately. Pre-Registered Entrants who have not Pre-Paid will be asked to pay at the gate. Be sure to bring your receipt!

Non-Registered Guests will be asked to park by the Old Mill and given a Registration Card to complete. The form can be filled out easily in just a minute and the Registration Staff will process your entry as quickly as possible. You will then receive an Information Kit and if you arrive within the first 300 entries, you will also receive a Goody Bag.

All Entrants will display their Window Card once at their parking spot.

THE MAP below depicts the portion of Port Perry where Brits on the Lake takes place. The Green Streets are the Car Show Area. The Blue Lines show the Road Closures.

DO NOT ENTER AT A ROAD CLOSURE. ONLY USE NORTH STREET FOR ACCESS.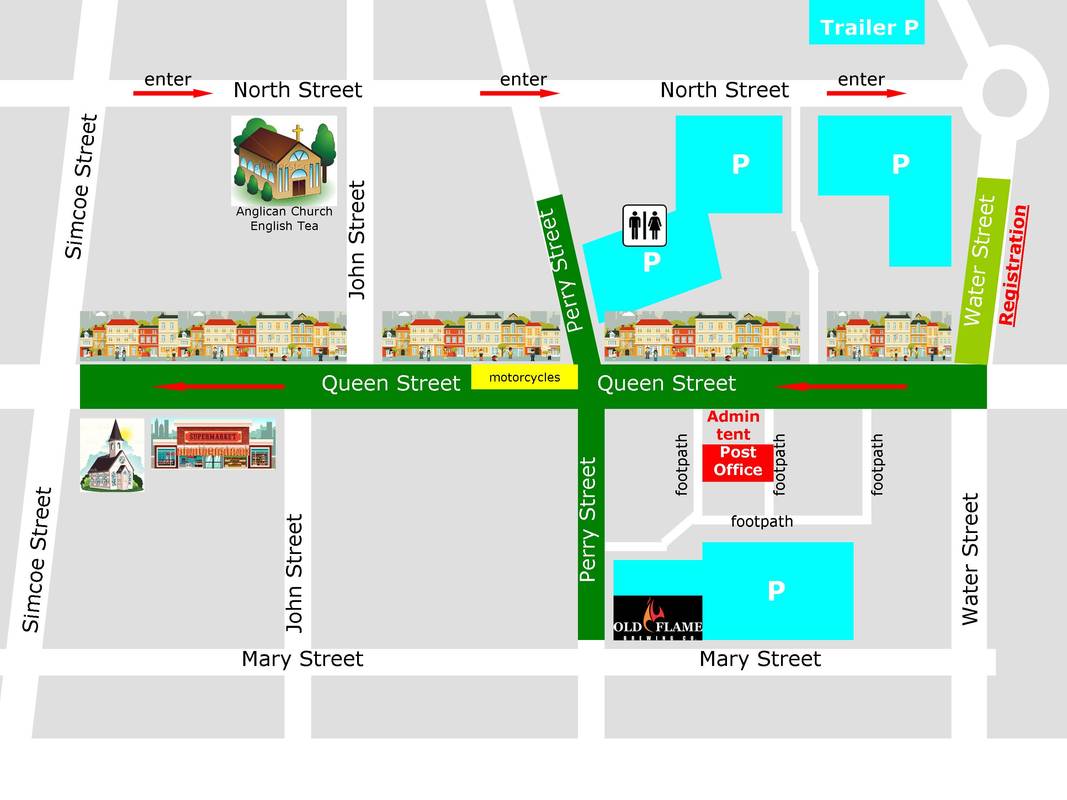 ---
Last changed 01/24/18