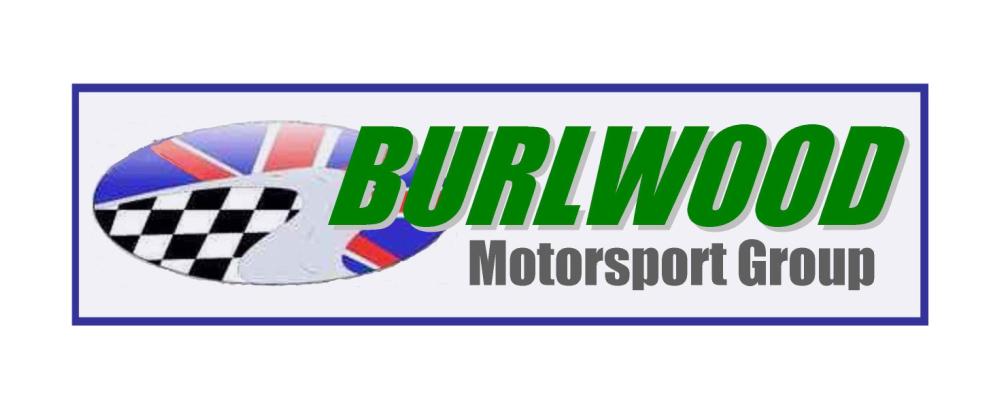 Why? Because I love it.
I love cars of all makes, nationalities, sizes..in fact I love anything that rolls and has a motor and a steering wheel.

Most especially, I love British Cars. I fell in love with them as a young boy. It is somehow strange that a kid growing up in a "General Motors Town" and in a family where just about every blessed relative, including my father, brother, uncles, cousins, neighbours and about every volunteer fireman put in their eight hours at the plant. They also bought and drove GM products as an outward expression of loyalty. Moreover, most thoroughly despised those little Limey "sh** boxes". But, you see, I was on the other side.

All I know is that my mind was a sponge for anything related to sports car racing, the kind that you could watch on the old black & white tube being broadcast from exotic places like Monaco and LeMans. Wild World of Sports! Maybe too it was the fact that our small town library had a stash of books and magazines about racing and rallying as did the High School once i graduated. Reading "The Little Red Car"several times over fueled my imagination. Later, in the High School years, R&T's Henry N. Manney's race reports were my drug of choice. But, what sealed it was my first up close chance meeting with a real live British racing car.

My family lived in Port Perry, Ontario. My dad had no interest in cars for recreation. He did however have a professional interest. Being a GM employee and a reputation as the best damn metal finisher in GM Oshawa where he fixed damaged bodies before they went to paint and where he was also called on to spring into action anytime a special car (meaning one destined for privileged customers like maybe NHL players or senior executives and sometimes relatives, friends, etc.) rolled down the line. On those occasions, the car would be pulled off the line into his repair bay where he would lavish some special attention over it, ensuring a flawless, gleaming finish once the paint dried.

Instead of being a "car guy", Dad was a superb and dedicated outdoorsman. He had been born and raised in the same house that we still occupied, just two short blocks up the street from Lake Scugog. He of course grew up in a different era than I with its different way of life where hunting and fishing were the normal kinds of recreational activities for young men. Besides, Port Perry and environs was a virtual natural paradise. I think too that immersing himself in such pursuits helped him to deal with the stresses and memories of active service in Europe during the war and maybe the noise and frenzy of working every day at the plant.

In the evenings after dinner, Dad loved to drive the back roads and you could see that he loved to drink in the peacefulness of the rural countryside. We would all go with him and I would advise him on matters of driving because having read Stirling's book. I knew about braking, downshifting, heal and toe, all of which Dad obviously had no knowledge. Nor did he care much. One such evening in the summer of 1961, he ventured out to the east. Now, I had read in the local paper that there was a new racing track - a sports car track being built somewhere near Bowmanville, but with my limited understanding of geography at that time, how could I know that we would be driving so close to it?

But them almost imperceptive over the chugging engine sounds of the big six being lugged up hill at twenty miles per hour in top gear and the crunch of gravel under the tires, I heard something sweet, strained..a whining sound rising and falling and rising again. I was at once reminded of the sounds from the television coverage of racing cars and memories of the newspaper report of that new track..MOSPORT!

Excitement overtook me and I begged Dad to follow the sound. Low and behold, we came upon a gate not unlike anything that you would find on farm entrances and a few small signs directing entry. As Dad steered the car into the lane and then into the gravel area that served as the paddock, there was the most beautiful little car and I recognized it as one that I had read about in one of the library magazines.. Road & Track..a Frogeyed Sprite!

I had never forgotten that first chance meeting. It was love at first sight. Since that day, I have spent as much time as possible involving myself in British cars and all other aspects of motoring, rallying and racing. It is responsible in so many ways to leading to the evolution of my business, the BURLWOOD Motorsport Group which embodies the products of my love affair with cars and especially, British cars.
---
The How?
Team, Experience and Service

The Team: We are a small operation. Generally speaking, our staff consists of just myself and my lifetime friend, Ian. Sometimes there is my brother, Neil and sister, Jane and occasionally my wife Marilyn and once in a while, my kids, Paula, Craig and Krysten and every so often even more friends and helpers.

Despite being small, there is always lots of help to ensure that we can deliver whatever service is needed at the moment. Right. O yes, my buddy Radu takes care of a lot of the "I.T." stuff. Use of the internet allows us to have a far greater extended reach these days and also to dream bigger and communicate better.

The Experience: Regrettably, I am getting older all of the time. On the plus side, my years have served me well in terms of learning the lessons of life and also of the things that qualify good service and planning. So too, I have learned what I enjoy doing. I use that knowledge, stirred and not shaken, to devise, plan, mend and deliver things to people that they want and need and enjoy, all the while having personal fun doing it.

Serving Others: Despite the fact that the shop is small and the workforce quite minimal, we get involved in a lot of interesting things to help people and their lovely - and if not lovely - interesting cars.

Some say that we are "frozen in time". This is because we limit our focus in so far as car servicing goes to just those cars born before the introduction of "electronic controls". Our "rule of thumb" in accepting new clients is that we will only concern ourselves with cars privileged to be equipped with carburetors, thus ruling out the complications of modern evolution.

I beg you to understand that this is not elitism or because newer cars are not as good as our cherished carbureted motors. Rather, we have to hang our hat somewhere, so why not with those cars that we are comfortable with, love and understand better than most and which we cannot keep our hands off!
---
The What?
The
BURLWOOD Motorsport Group
products, services and events are the "What". Check it out
here
.